Sale price
$39.00
Regular price
Unit price
per
Sold out
Introducing Calvistop: Your Solution for Healthy Hair Growth
Experience the transformative power of Calvistop, the ultimate hair loss treatment for both men and women. Calvistop is a revolutionary tonic designed to slow down hair loss and promote the growth of new, healthy hair. With its powerful ingredient, Baicapil, it acts directly on the hair follicles to block the hormone DHT, a leading cause of hair loss, allowing for a natural and effective solution.
Why Choose Calvistop?
Effective Hair Loss Treatment: Calvistop is your ally in the fight against hair loss. Its unique formulation, enriched with Baicapil, targets the root cause of hair loss by blocking the hormone DHT. This helps slow down hair loss and stimulates the growth of thicker, healthier hair.
Promotes Healthy Hair Growth: Say goodbye to thinning hair and hello to revitalized growth. Calvistop's carefully selected ingredients work synergistically to promote the growth of new hair, helping you achieve a fuller, more voluminous mane.

Suitable for All Hair Types: Regardless of your hair type or texture, Calvistop is designed to benefit everyone. Whether you have straight, curly, wavy, or oily hair, Calvistop is your go-to solution for healthy hair growth.
Slows Down Hair Loss: Calvistop works to slow down the progression of hair loss, allowing you to maintain your natural hair.
Nourishes and Revitalizes: Calvistop's nourishing ingredients provide essential nutrients to the scalp, supporting overall hair health and vitality. 
Embrace the power of Calvistop and restore your hair's natural beauty and vitality. Our hair loss treatment, enriched with Baicapil and made in the USA, is your ultimate solution for healthy hair growth. Say goodbye to hair loss concerns and welcome a fuller, more vibrant head of hair.
SKU:
Availability: In stock
View full details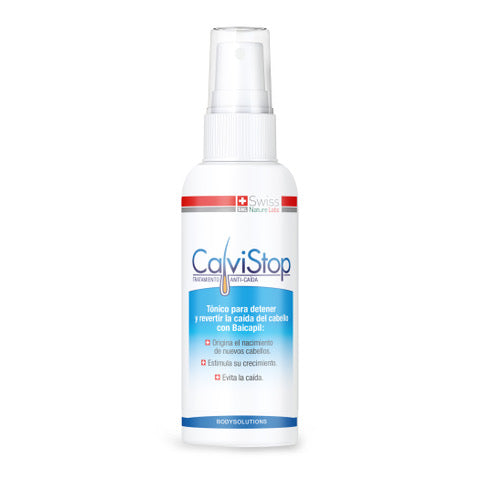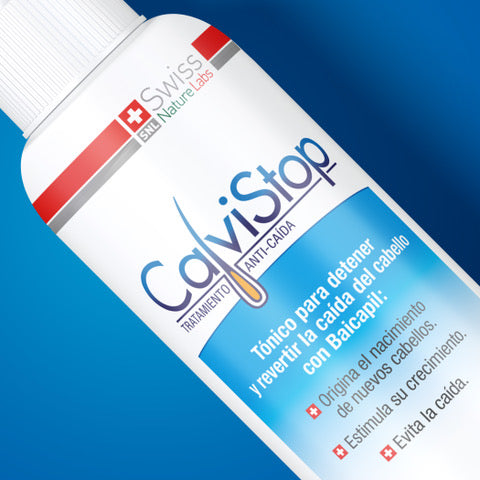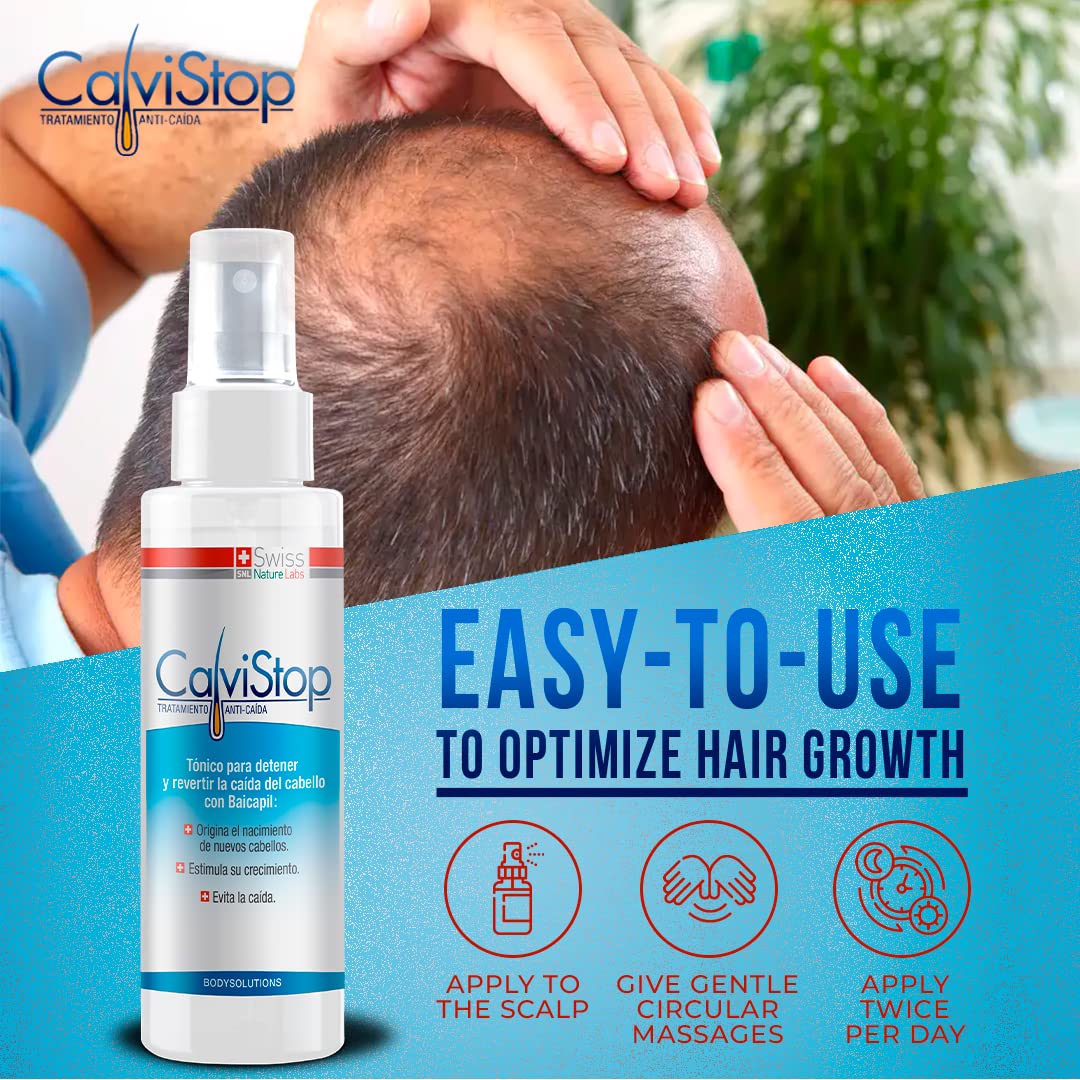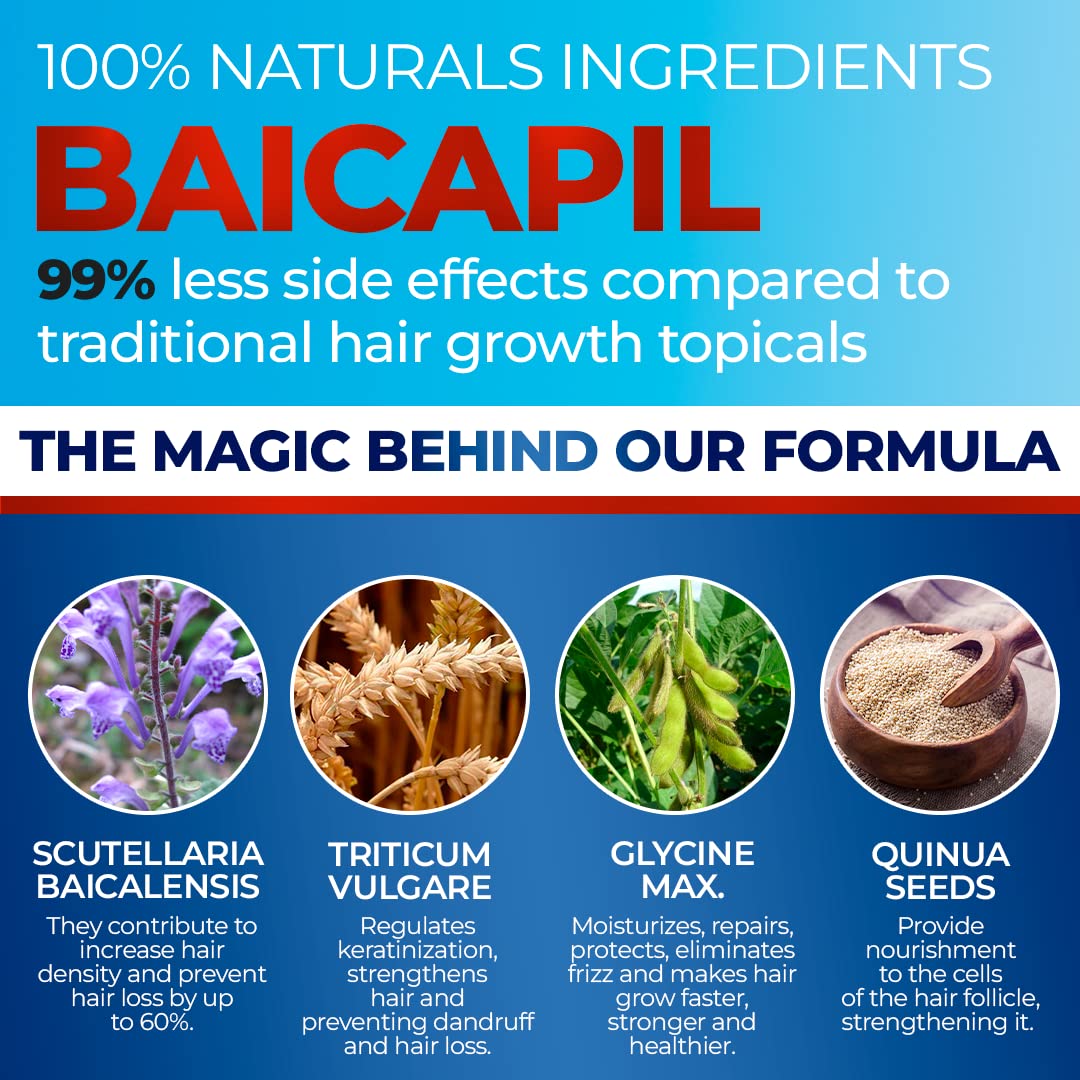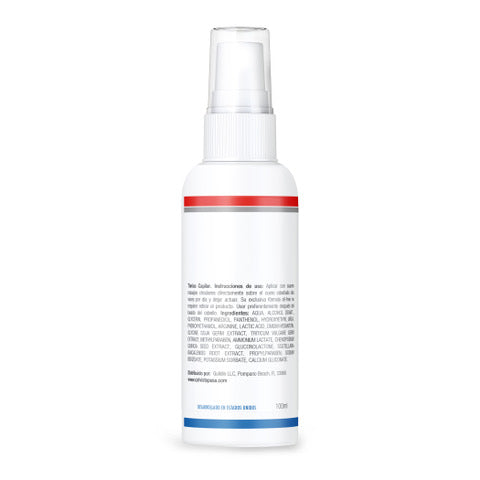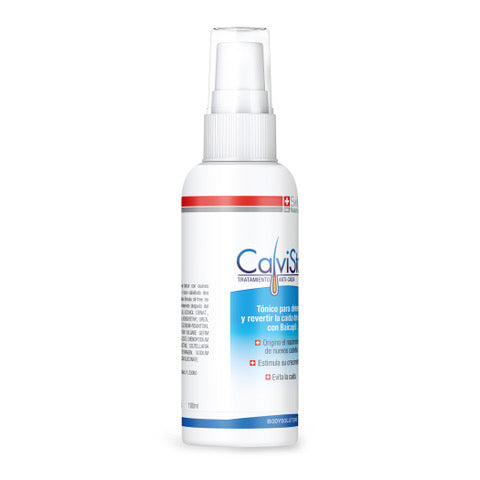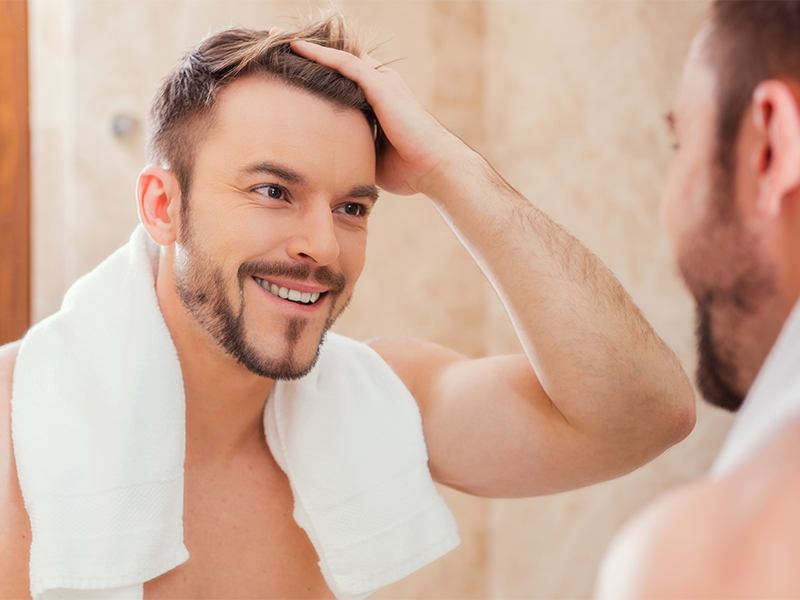 Calvistop Benefits
Stops hair loss

Stimulates hair growth

Improves the quality of existing hair

Increases hair density

Specific treatment for men and women

Natural ingredients Optimizes scalp fixation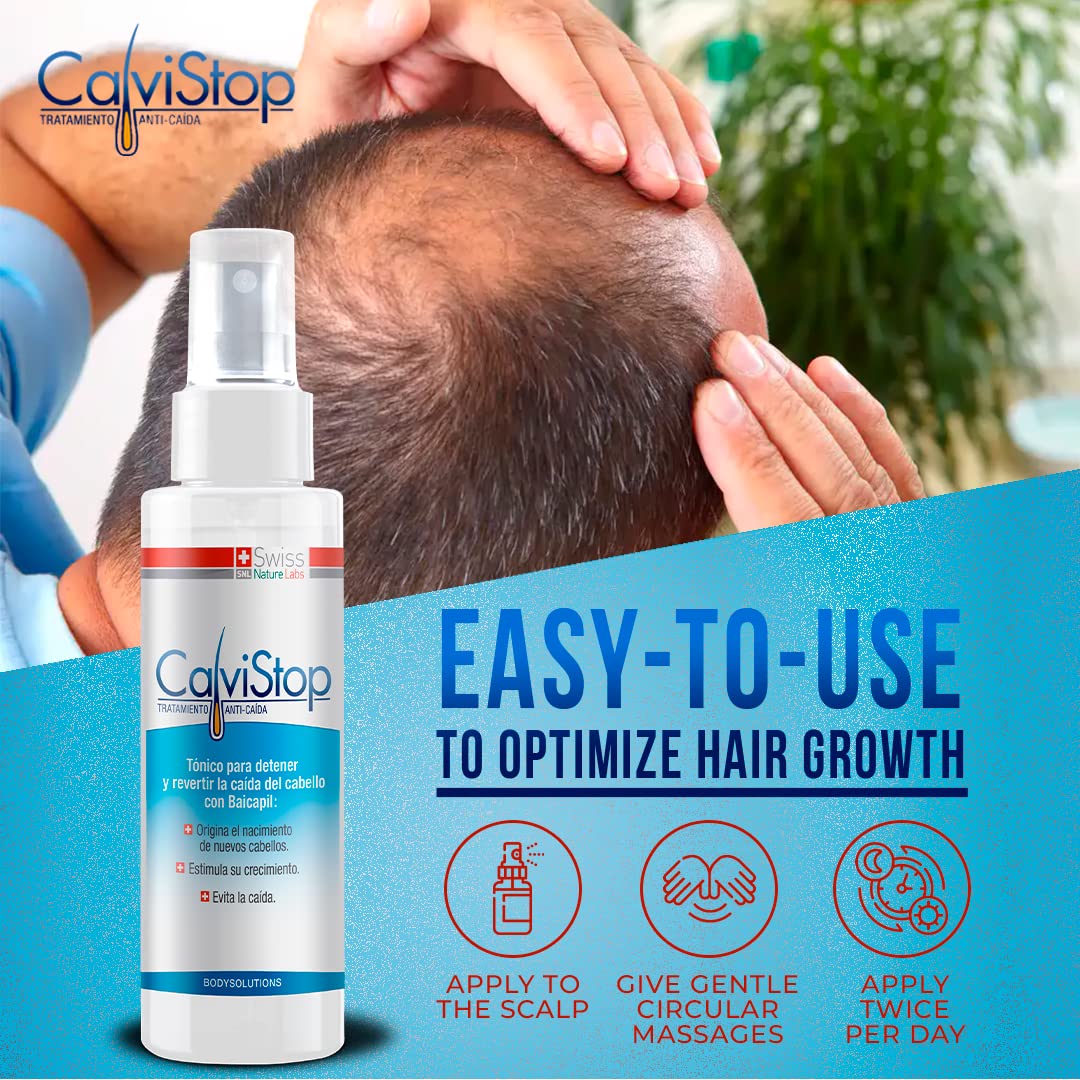 Why use CalviStop?
It stops hair loss, stimulates hair growth, and strengthens hair follicles. Its safe and effective formula improves scalp health, providing visible results in no time. Regain your confidence and enjoy healthy, lustrous hair.
Asked Questions
How do I use Calvistop?

Calvistop is applied directly
to the scalp, gently massaging it to facilitate absorption. It is recommended to use it twice a day, preferably in the morning and evening.
When will I see results with Calvistop?

Results may vary from person to
person. However, many users have reported visible improvements in hair density and thickness after several weeks of consistent use. It is recommended to use Calvistop continuously to achieve the best results.
What are the main ingredients in Calvistop?

Calvistop contains a combination of active ingredients, including minoxidil, biotin, vitamins, and herbal extracts. These components have shown to be beneficial in stimulating hair growth and preventing hair loss.
Are there any side effects with the use of Calvistop?

Generally, Calvistop is well-tolerated. However, some individuals may experience temporary redness or mild irritation at the application site. If you experience any persistent
adverse reactions, it is recommended to consult a healthcare professional.
Is Calvistop suitable for women?

Calvistop is primarily designed
for men experiencing baldness or hair thinning. Although some women may also benefit from its use, it is advisable to consult with a specialist to determine if it is suitable for their particular case and discuss other available options
specifically tailored for women with hair concerns.