Sale price
$49.50
Regular price
$99.00
Unit price
per
50% OFF
Sold out
Prostaphytol is a natural solution based on non-invasive capsules for men with prostate problems. Although these problems are more prevalent in men aged 50-75, Prostaphytol can help men of any age. With its utterly natural formula designed in France, Prostaphytol can offer several benefits, including better urinary flow, calmness at night, and improvements in intimacy.
Non-invasive and completely natural capsules for treatment without contraindications or side effects. Safe and effective product designed in France based on herbs, plants, and natural ingredients.
It improves urinary flow so that when you go to the bathroom, you can urinate and empty your bladder and not have to go back in 20 minutes.
With this improvement in urinary flow, you will be able to sleep soundly and with complete peace of mind at night, knowing that you won't have to get up 4-5 times a night. In addition, you will feel young and full of energy when you recover from your nights of sleep and rest.
Thanks to its ingredients, such as Granada (Pomegranate), that promote your prostate health and testosterone levels in your body, you can see an improvement in intimacy with your partner. Since a big part of relationships is intimacy, you can also improve your relationship's health.
Excellent efficacy since one capsule a day will allow you to see positive results in just seven days. The competition in the market indicates two pills a day, and you will not see positive results for four weeks.
Prostaphytol Vigor Plus is the perfect supplement designed with six herbs and plants, including Maca, to promote intimacy and immediately improve that area of ​​your life. Be the best version of yourself and improve in all areas of your health.
With fewer trips to the bathroom, you can focus and offer better performance at work to achieve a promotion and increase your income to provide a better life for your family.
How Does it Work?
The polyphenols from the pomegranate dock onto the inner walls of the prostate where they activate their anti-inflammatory effects become active. When the prostate returns to a normal size range, you will feel relief from many of the symptoms you are experiencing.
This includes a constant urge to urinate, painful urination, erectile dysfunction, and other prostate-related complaints. Polyphenols provide a natural solution to a common problem.
In many cases, the anti-inflammatory effect of the polyphenols is noticeable after just a few days. Some men report a return to normal urination in just a couple of weeks.
SKU: PROST-001
Availability: In stock
View full details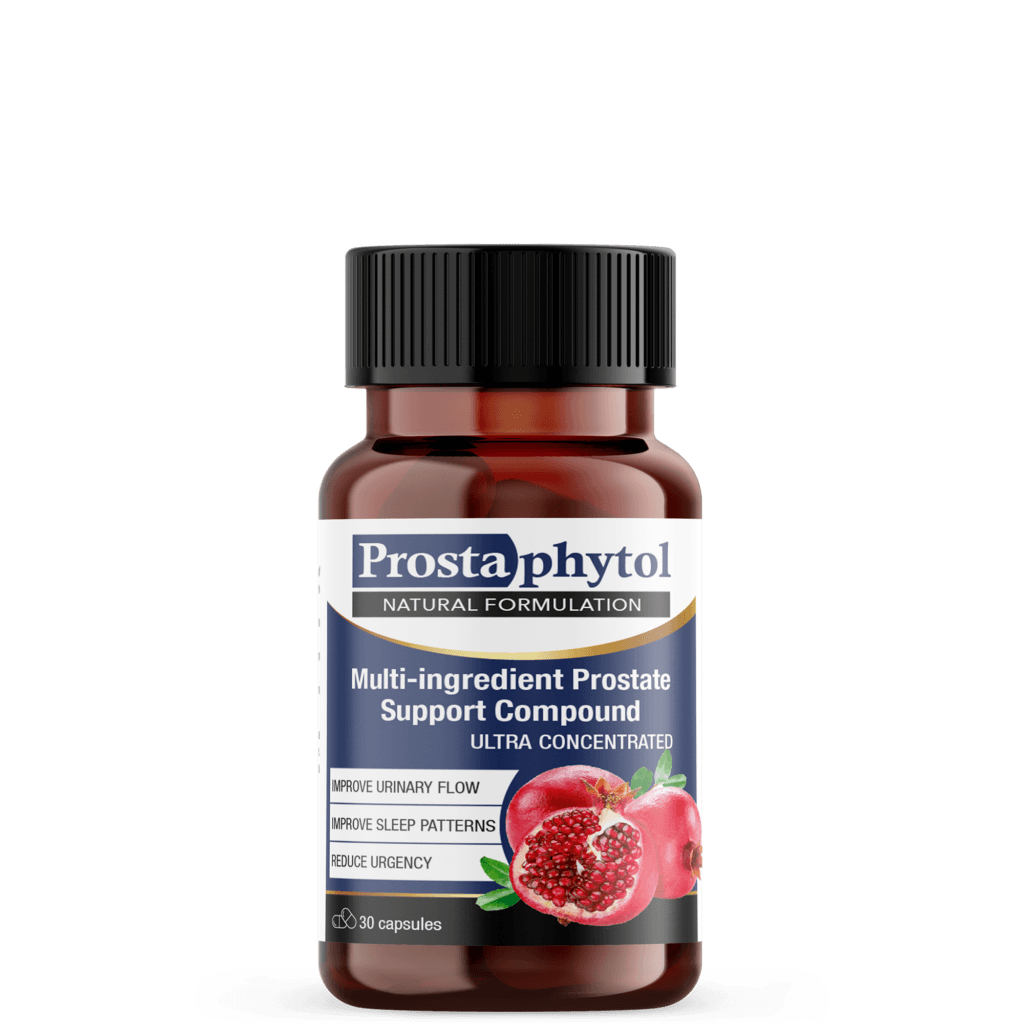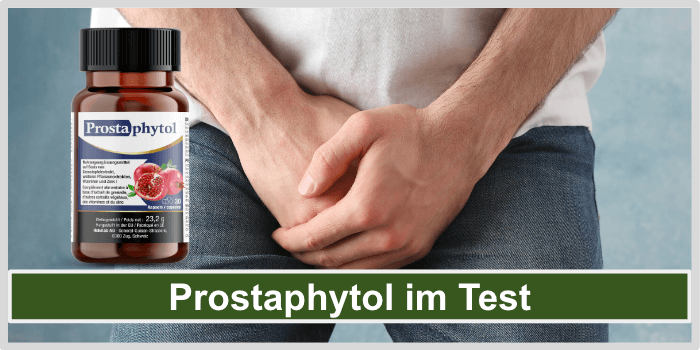 Prostaphytol Benefits
Contributes to a more restful sleep and decreases nocturnal interruptions related to the prostate.
Supports sexual function and enhances intimacy with natural ingredients like Pomegranate and Maca.
Crafted with a careful selection of beneficial herbs and natural plants for prostate health.
Safe to use, with no known contraindications or side effects.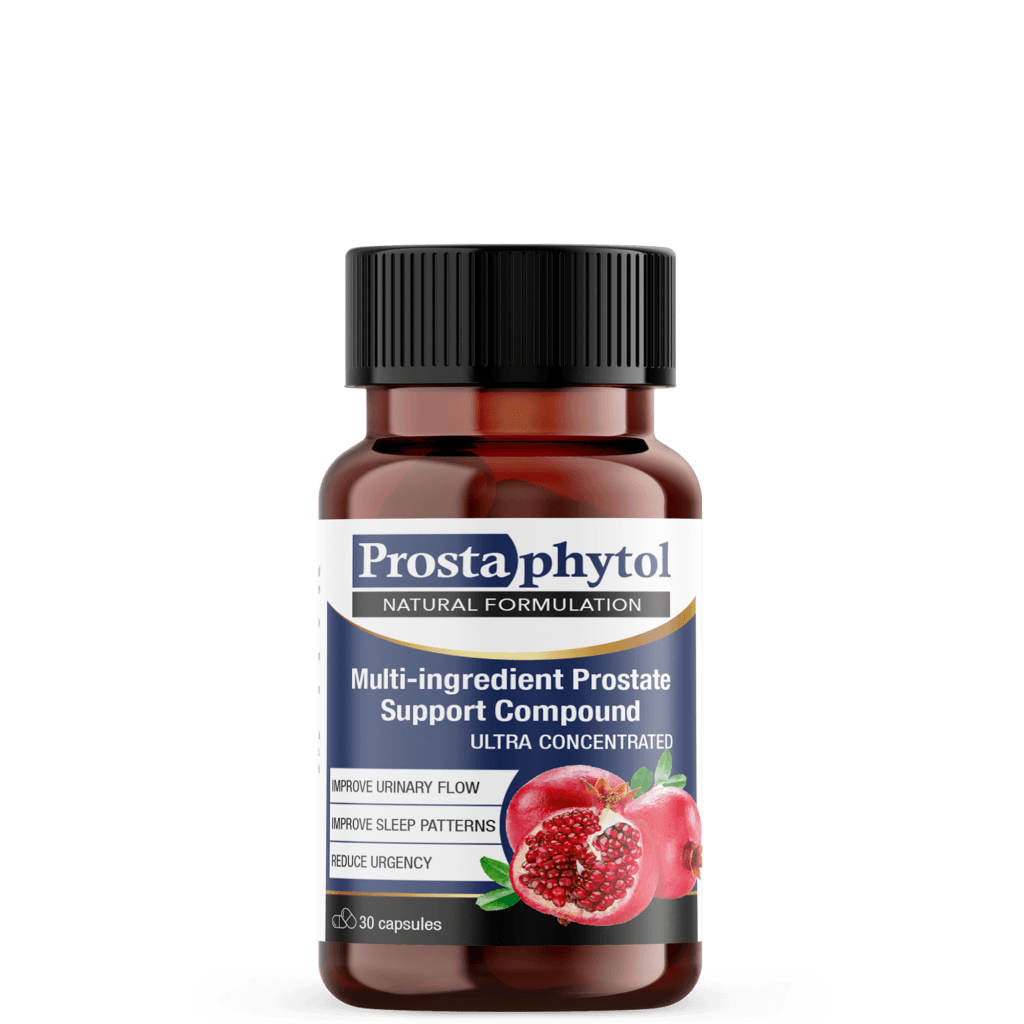 Why do we use it?
Transform your life in just one week with our cutting-edge formula. One capsule a day provides remarkable benefits and astonishing results for your well-being. Don't wait any longer, start experiencing the difference in your body and enjoy a daily transformation.
Asked Questions
Can I combine Prostaphytol with other medications or supplements?

Yes, it is generally safe to combine Prostaphytol with other medications or supplements.
However, it is recommended to consult with a healthcare professional before
doing so.
Is there an age restriction for using Prostaphytol?

There is no specific age restriction for using Prostaphytol. It can be used by adults of all ages.
Can I take Prostaphytol if I have pre-existing medical conditions?

If you have pre-existing medical conditions, it is advisable to consult with a healthcare professional before taking Prostaphytol to ensure it is safe for you.
How long should I take Prostaphytol to see results?

The time it takes to see results may vary from person to person. It is recommended to take Prostaphytol as directed for a few weeks to assess its effectiveness
When is thebest time to take Prostaphytol?

The best time to take
Prostaphytol is usually with a meal or as recommended by the product instructions. It is important to follow the recommended dosage and timing for
optimal results.